Neurodegenerative diseases
Axis holders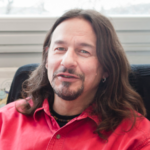 Vincent Mouly
Neurodegenerative diseases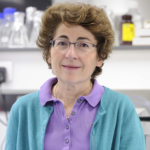 Judith Melki
Neurodegenerative diseases

Spinal muscular atrophies (SMA) are a group of diseases characterized by motor neuron degeneration. SMA is the most common fatal autosomal recessive disease after cystic fibrosis.
Several therapeutic strategies have been set up aiming at targeting SMN2, a highly homologous gene of SMN1 through an activation of the SMN2 promoter or a reduction of exon 7 skipping of SMN2 transcripts or through the introduction of SMN1.
Very convincing results have been reported by using antisense oligonucleotides or scAAV9 indicating that these approaches are able to target motor neurons. These results should lead to develop reliable and non invasive biomarkers and use similar approches in other neurodegenerative diseases.