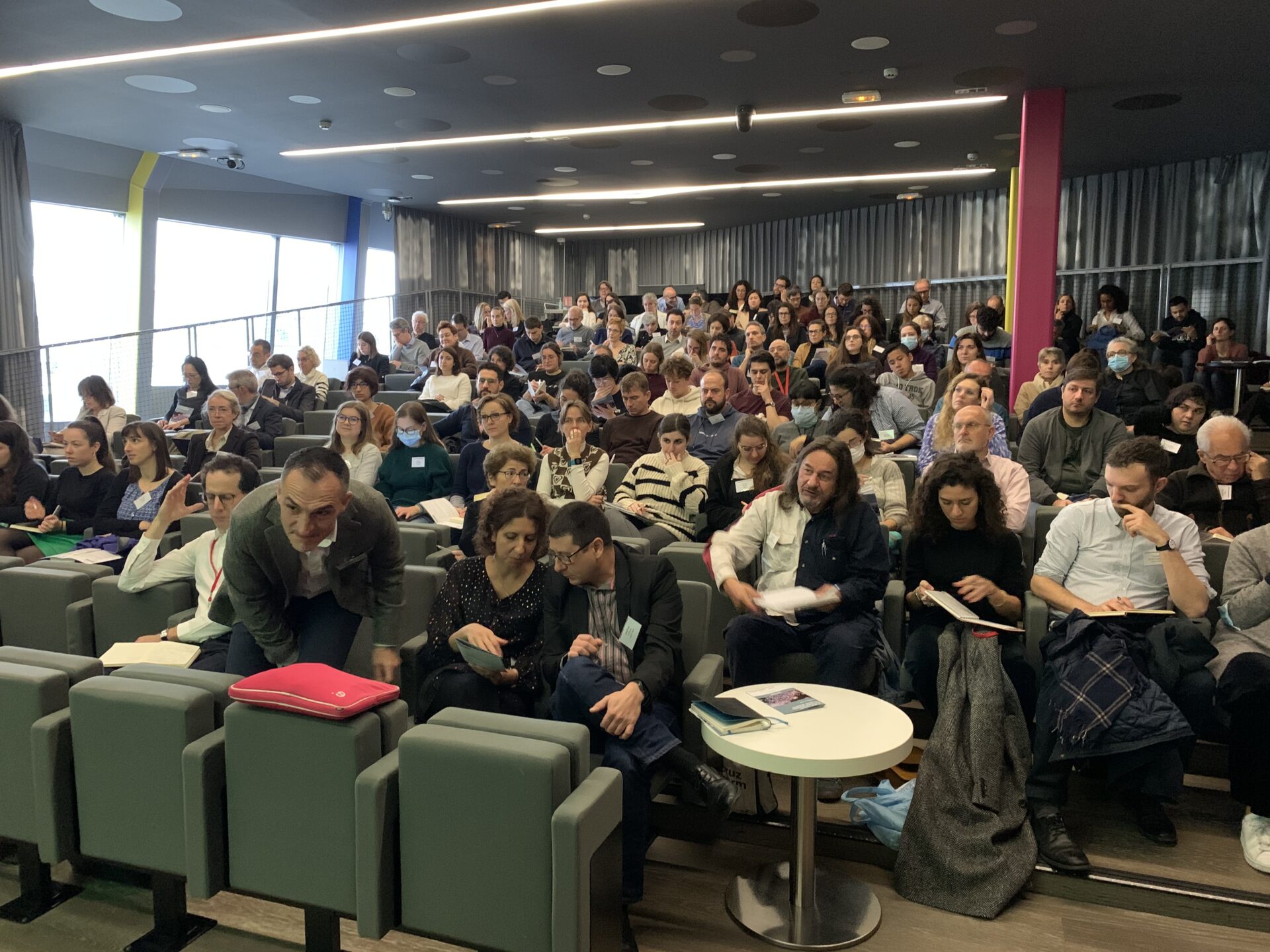 Last november 16th, the DIM Thérapie Génique organized at the Imagine Institute, its last symposium dedicated to gene therapy and its lestest advances. Feedback on this day.
At the end of 2021, the labeling "Area of Major Interest" provided by the Ile-de-France Paris Region for the DIM Thérapie Génique ended, after 5 years of grant. To this occasion, the DIM Thérapie Génique organized a last scientific symposium in order to highlight the major achievements made in the filed, both by peers and by the extraordinary network of researchers and doctors structured around the program.
Opened by Pr. Stanislas Lyonnet, director of the Imagine Institute, Pr. Marina Cavazzana, DIM Thérapie Génique coordinator and Mr. Olivier Mousson, Ile-de-France Paris Region Councillor, this day brought together more than 150 key players in gene therapy. This was an opportunity for Pr. Marina Cavazzana to review the DIM Thérapie Génique key achievements since 2017:
€12 million of regional funding dedicated to gene therapy research
56 supported projects in 11 strategic therapeutic areas
42 publications driven by researchers from DIM network in high impact factor journals
15 patents filed
More than €25 million of additional funding raised by the network (from industrial collaborations or public/private grants)
More than 10 collaborations with industrials, big pharma, biotech and startups
1 spin-off created (Gamut Therapeutics) and 1 start-up creation on metabolic diseases (creation in progress)
1 rAAV platform created at the Imagine Institute and 2 rAAV platforms upgraded in Ile-de-France (Vision Institute and Myology Research Center)
Among the guests, Dr. Federico Mingozzi, Chief Science & Technology Officer of Spark Therapeutics, presented a keynote focused on progress and challenges in the development of in vivo gene therapy and therapy tools, including AAV viral vectors.
More than ten researchers from the network presented the research work having benefited from the support of the DIM Thérapie Génique and those, in many themes: hemoglobinopathies such as sickle cell disease, metabolic and mitochondrial diseases, neuromuscular diseases, hearing disorders or inherited retinal degeneration. Many innovative techniques and tools were also presented, such as gene editing, the CRISPR Cas9 system, and CAR T cells.
To read :
This event was made possible thanks to the support of the Ile-de-France Paris Region, initiator of the DIM Thérapie Génique program, but also to all the partners, who made it possible to structure a network of excellence around this therapeutic strategy of personalized medicine, and to accelerate discoveries to bring research and care to the patient's bedside.
Aurélie Laubier, PhD, Project manager DIM Thérapie Génique