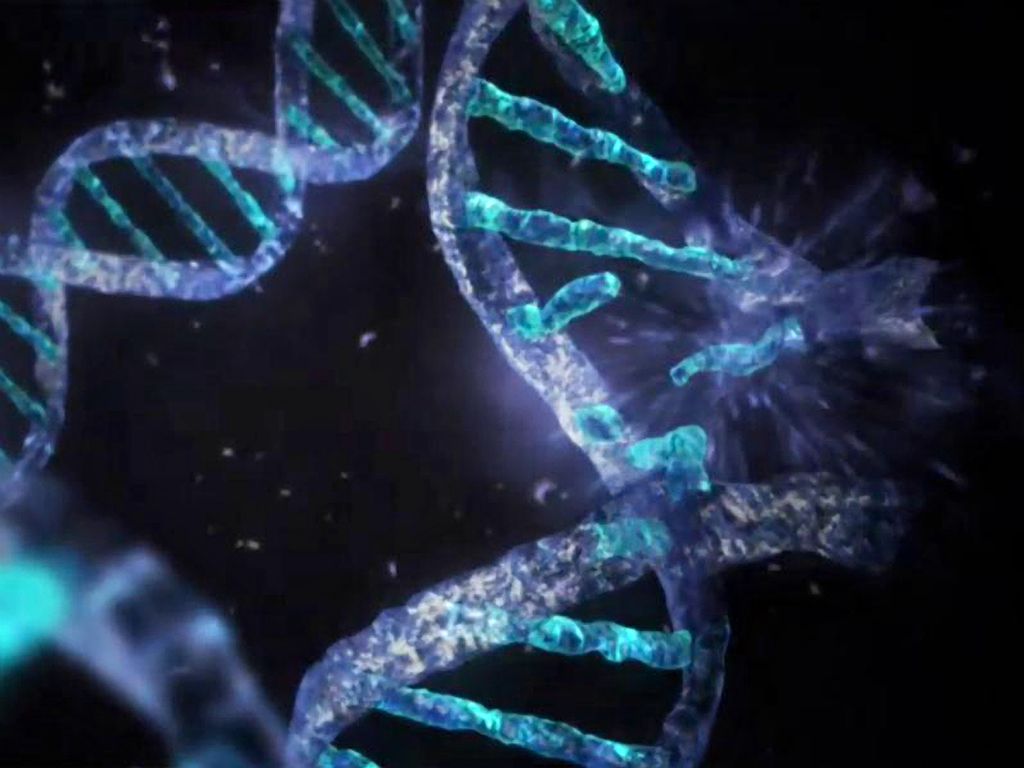 On November, 19th 2019, CRISPR Therapeutics and Vertex Pharmaceuticals Inc. announced promising preliminary data from one of the first-in-human study testing the safety and efficacy of a CRISPR gene-editing therapy. Although the stage is too early to evaluate long-term effects, these first results are still impressively successful for two patients suffering from severe hemoglobinopathies.
CRISPR Therapeutics and Vertex Pharmaceuticals Inc. has developed CTX001 to treat two types of inherited blood disorder, beta-thalassemia and sickle cell disease. Both disorders are caused by a mutation in a single gene affecting hemoglobin, the protein that carries oxygen throughout the whole body. In beta-thalassemia, constant blood transfusions are required for patients in order to maintain a hemoglobin threshold, whereas sickle-cell patients, are suffering painful vaso-occlusive crises (VOCs) due to the sickle-shaped blood cells clotting blood vessels.
The gene-editing process in these ongoing trials involves engineering patient cells to raise the level of hemoglobin in red blood cells. Actually, hematopoietic stem and progenitor cells from patients are collected in the peripheral blood and then are edited outside of the body, using a "molecular scissors" known as CRISPR-Cas9 technology which allow production of high levels of fetal hemoglobin in red blood cell, a naturally present form of hemoglobin gene at birth but suppressed in adulthood. The CTX001 edited cells, are then infused back into patients who are monitored to determine if the edited cells are able to produce mature blood cells, a process known as engraftment. After engraftment, patients continue to be monitored to assess the evolution of hemoglobin level and the impact of CTX001 on multiple measures of disease.
The first patient with transfusion-dependent beta thalassemia was treated with the one-time treatment CTX001 in ongoing Phase 1/2 clinical trial, CLIMB-Thal-111. Before enrolling in this clinical study, this patient required 16 blood transfusions per year, while the patient was totally transfusion independent and their total hemoglobin levels were near normal, 9 months after the single CTX001 treatment.
The second patient suffering from severe sickle cell disease treated with CTX001 in the ongoing CLIMB-SCD-121 clinical trial, has demonstrated similar responses. Four months after the CTX001 treatment, the total level of patients' hemoglobin was near normal and the patient was free of symptoms, whereas before enrolling, the patient experienced 7 VOCs per year.
"We are very encouraged by these preliminary data, the first such data to be reported for patients with beta thalassemia and sickle cell disease treated with our CRISPR/Cas9 edited autologous hematopoietic stem cell candidate, CTX001"

Samarth Kulkarni, Chief Executive Officer of CRISPR Therapeutics
Even though these initial reports are positive, and demonstrate the powerful curative potential of the CRISPR gene-editing tool, it is still too early to draw conclusions, and the study is planning to enrol 45 patients in this current trial and will be followed for approximately two years following infusion to evaluate longer safety and efficacy profile. The way of market approval for a new therapy is still long since, putting in mind, a larger Phase 3 trial is required for the ultimate market approval.
"While the data are exciting, we are still in the early phase of this clinical program. We look forward to continuing to work with physicians, patients, caregivers and families over the coming months and years to bring forward the best possible therapy for these two serious diseases and to continue to accelerate our gene-editing programs for other serious diseases such as Duchenne muscular dystrophy and myotonic dystrophy type 1"

Jeffrey Leiden, Chairman, President and Chief Executive Officer of Vertex
One thing is certain, these data are a very strong evidence of the promise of CRISPR treatments that could potentially cure diseases. These impressive results echo the recent approval in Europe for the Zynteglo, from Bluebird Bio, edited patient cells using a different approach than Vertex and CRISPR Therapeutics, for transfusion-dependent beta-thalassemia (see article New approval in gene therapy for the treatment of beta-thalassemia). Gene therapy in on a turning point where scientific understanding and technologies are converging to make new things happen.
Aurélie Laubier, PhD, Project manager DIM Thérapie Génique
References
CRISPR Therapeutics press release
New atlas, Encouraging early results from first human CRISPR gene therapy trials
BioSpace, CRISPR Therapeutics and Vertex : Promising Gene Therapy Data for Sickle Cell Disease and Beta Thalassemia
San Francisco Chronicle, Crispr surges as gene editing shows promise in blood disease